User
The User function allows you to view your user information and update the administrator with any changes to this information.
ACCESS INSTRUCTIONS
From the General option on the SupplyWEB navigation menu, select User and the following screen will appear:
User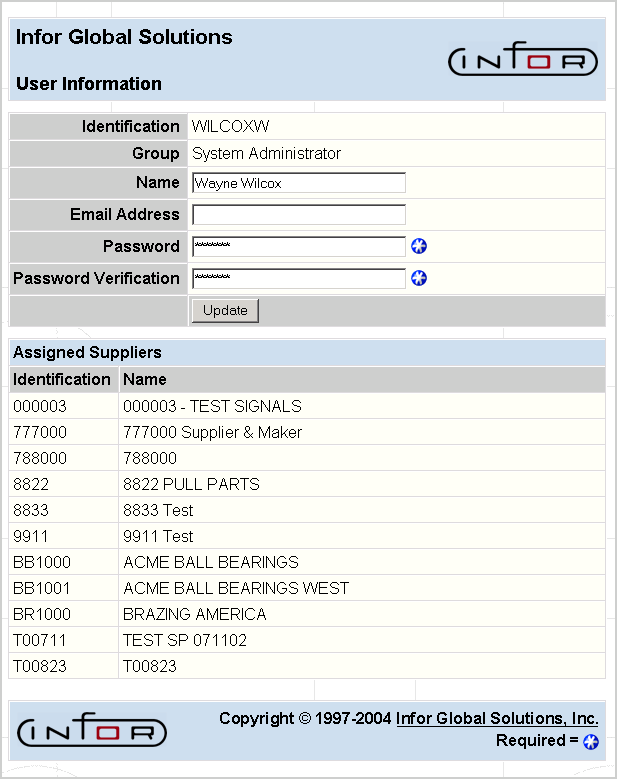 FIELD DEFINITIONS
Identification
The user identification will display.
Group
The group to which the user belongs will display.
Name
The user's name will display.
Email Address
The user's email address will display.
Password
The user's password will display. This password can be overridden.
Password Verification
If you change the password, you must also enter the new password here for confirmation.
Automatically Assign New Suppliers
Check this box to automatically assign new suppliers to the user.
Assigned Supplier
The suppliers assigned to the user ID will display.
PROCESSING INSTRUCTIONS
Click Update to save changes to the user information.