Customer Support
ACCESS INSTRUCTIONS
Under the General section, select Customer Support from the SupplyWEB navigation menu and the following screen will appear:
Customer Support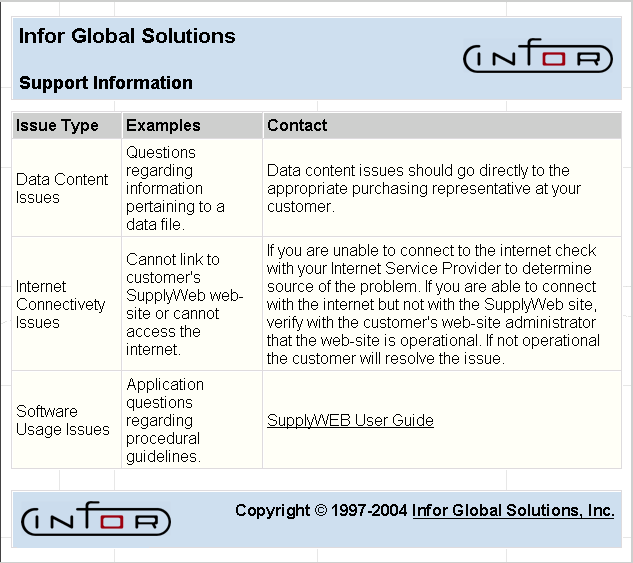 From this screen, you are given the customer support information. This screen also allows you to download the SupplyWEB User Guide.
FIELD DEFINITIONS
Issue Type
Describes possible issues that could require support.
Examples
Basic examples of the described issue types.
Contact
The appropriate contact for resolution of the issue.